Posted on
By Timothy Augustin
Posted in 25% off footwear, 25% off running shoes, 25% off shoes, 361usa, active nw sale, active nw vancouver, altra, apparel sale, athletic sock sale, athletic socks, balega, black friday footwear sale, black friday sale, black friday sale vancouver wa, black friday sale washington, buy 3 pairs of socks get one free, cyber monday sale, gatorade, holiday sale, honey stinger, kari traa, la sportiva, mens shoes, nuun, running sale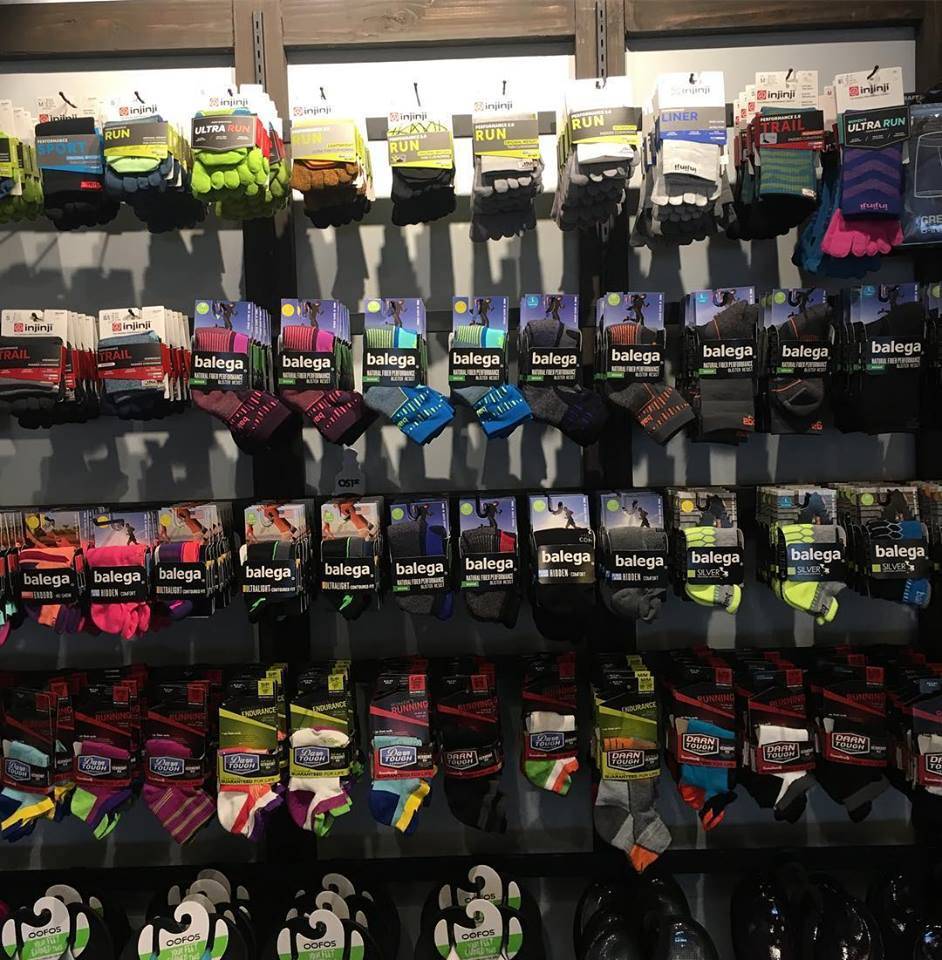 Black Friday Sale in Vancouver, WA 25% off all footwear, mens shoes, womens shoes, trail running shoes! Buy 3 pairs of socks get one free! Sat 25% off all apparel, Sun 20% off all nutrition and all weekend 15% off everything online use code "Thanksgiving" at checkout!
We will be closed on Thanksgiving Day (however if you need a break or a beer or a snack, our neighbors Ben's Bottle Shop will be open 12:30 to 8ish.)
When we return on Black Friday, we have an entire weekend of specials for you Vancouver, Washington! So check us out this weekend, whether you are looking for some cool new gear or gifts we have your running needs covered!
On Black Friday (Nov 23rd)
- For every $100 spent get $10 gift card! ( INCLUDES Gift Cards of any denomination totaling $100.)
- Buy any Three pairs of socks get one free! (we have some great socks, like Injinji, Darn Tough, Balega, Zensah and more!) 
- 25% off all Footwear on Black Friday! (ALL shoes including Altra, Salming, Salomon, 361USA, INOV8, Merrell, La Sportiva and more!) savings at register 
On Saturday (Nov 24th)
- 25% off all Apparel (including CRAFT, Kari Traa, La Sportiva, Salomon and more) savings made at register..
On Sunday (Nov 25th)
- 20% off all Nutrition supplements, gels, powders, tablets etc... (lots of great brands like Nuun, Tailwind Nutrition, Trail Butter, Smashpack, GU, Honey Stinger, Gatorade and more)
Online and Cyber Monday (Use Code "Thanksgiving" at register from 11/22 - 11/25)
- 15% off Everything!
Holiday and Winter Hours 
- Closed Thanksgiving Day
- Closed Christmas Day
- Closed New Years Day
- M-F 10-7, Sat 11-7, Sun 12-7